Tournament Overview
The road to the championship was not easy. We fought hard playing in several tournaments throughout the US. In the end it was worth it as we qualified and got invited to the 2014 NWBA national championship tournament. The best teams in from all of the NWBA divisions met up in Louisville Kentucky to compete. The Kings compete in the highest division, called the Championship division and of all the teams in our division only the top 16 are invited into the tournament.
We competed hard and ended up with a 2-2 record during the tournament losing both games 1 and 2 by a single possession. However we bounced back to win games 3 and 4.
Legends
We had a great time and learned a lot this season and during the championship tournament. We even had one of our team members, Kipp Elliot invited to play in the NWBA's first ever Legends game. The legends game is reserved for players 45 and older who have positively impacted the league.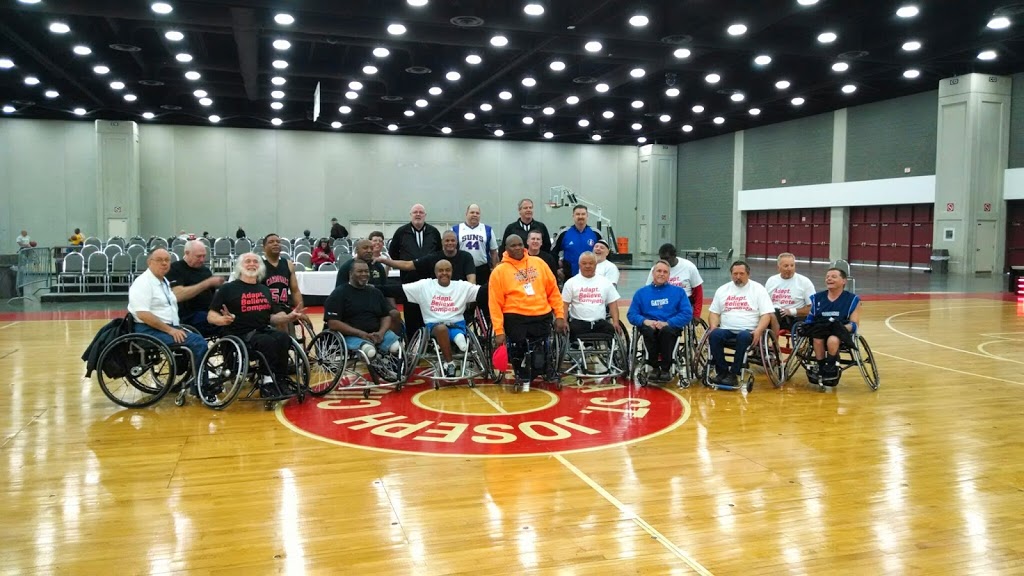 Championship Game
Unfortunately we didn't make it to the championship game. The NY Knicks and Dallas Mavs battled it out in the end. It was really a great game and the two best teams clearly stood out. As to not spoil the results, take a look at the recorded game below!